So exactly one year ago, a girl who knew nothing about blogging started on a journey to share her love of books with everyone. While my blog hasn't grown that much and is still a tiny blog, I've met many people on the interwebs that made this blogging business so much fun :) Thank you to all those that made my day when you left comments; I LOVE YOU ALL FROM THE DEEPEST PART OF MY HEART.
I can't even believe it's already been a year! My blog is still as tiny as ever but thanks to all those who made this worthwhile! I've made a few friends along the way and talked to a few authors. And I've been introduced to so MANY MORE AWESOME BOOKS. Thanks to all you guys.. who decided my blog is worth checking out and clicked that follow button. YOU GUYS ARE AWESOME-SAUCE and I can't thank you people enough for being there! Just, you know what *tears*, just lemme love you. I GIVE FREE HUGS. *tackle hugs everyone*
Here's what I've accomplished this first year:
173 GFC followers
40 bloglovin' followers
310 posts
737 comments
14 698 pageviews
For the second year of my blogging journey, I want to continue getting more comments and build up my audience / followers.
And honorable mentions to some friends I've made along the way, thank you guys for not running off from my weirdness haha. (Yeah, only three friends, I'm a shut-in lol)
And these are some of my favorite blogs to stalk every day :)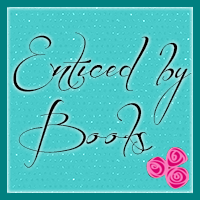 Now back to what I have in mind...
So, to thank all of you peeps, I decided to have a giveaway! I mean, what's a better thing than to give back to the community? (namely books) You can win a book up to $15 from TBD. Just enter below.. but read the rules first!!
Rules -
You must be 13+ to enter
Giveaway is international as long as The Book Depository ships free to your country
Winners will be notified via email and must respond within 48 hours
I have the right to disqualify any entries
If the book chosen hasn't been released yet, a pre-order will be made
I am not responsible for anything lost in the mail
PLEASE DON'T CHEAT! I WILL BE WATCHING...!
a Rafflecopter giveaway
That's it, peeps! Have fun and best of luck to you all!